CHIROPRACTOR
Hoboken NJ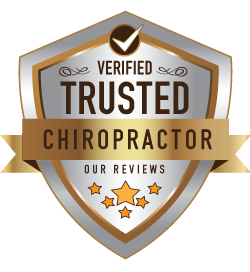 Welcome to Hoboken Integrated Healthcare located in Hoboken NJ. Chiropractic is one of the most amazing healthcare professions, but very few people understand what it's all about. This article is here to help you gain a basic understanding of how our Hoboken NJ chiropractors can help you and your family.
Chiropractic care is the practice of using spinal alignment to alleviate a wide variety of physical ailments, including muscle strain, neck pain, chronic back pain, and more. This is accomplished by adjusting the position of the spinal column to its proper shape, providing a non-invasive solution for pain relief.
Many people dismiss chiropractic as being something only for back pain, but chiropractic treatment can be used to treat a wide variety of physical issues, such as migraines and headaches, chronic pain, carpal tunnel, pain due to injury or muscle strain, and much more.
The History of
Hoboken Integrated Healthcare
In private practice since 1989, Dr. Joseph Canova opened the clinic in Hoboken with his Mother, Lucy Canova. Since then, Dr. Canova and his team of multidisciplinary care professionals have addressed and successfully treated all types of health issues for patients; including back pain, neck pain, shoulder pain, knee pain, auto, work, and sports-related injuries, headaches, sciatica, and herniated discs.
Hoboken Integrated Healthcare is known in the community for making the process smooth for patients. Whether you're new to chiropractic care, in need of rehabilitation due to an injury, considering non-surgical treatment options, or have other pain management issues, we get to the root of your pain, answer your health and wellness questions and make your concerns our concerns.
We determine exactly what therapies and treatments are needed to maximize healing and comfort. Helping patients is our top priority, with each and every tailored program, and their recovery, reviews, and referrals, all reflect the exceptional care that we provide.